Snow Cone
Snow Cone is a cute hand crafted puzzle game.

Pedro the penguin is going undercover as a snow cone salesman to take down the mob.
You need to build the snow cone that is in the thought bubble by rolling up snow. Discover the mechanics and interactions as you play.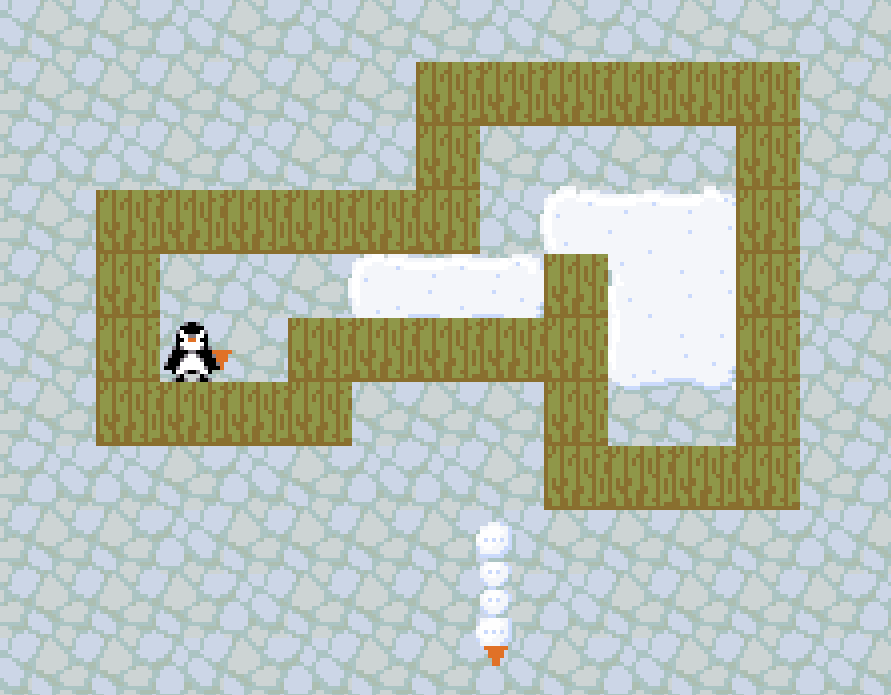 Snow Cone is available as a "Chapter 0" free demo for web (playable above), Windows and Mac.

The look and feel is pretty "alpha" right now but feedback is welcome. I'd love to polish everything up and add a few dozen more levels and release a proper game at some point maybe later in the year. If you are a puzzle level creator and would be interested in creating some levels for Snow Cone (for compensation) please get in touch!

[Z] - Undo
[R] - Reset
[Q] - Quit to level select
[ESC] - Menu

Check out The Punk Collective for more small-but-great games!


Download
Click download now to get access to the following files: